Product Description
KEY FEATURES
Powered by AMD EPYC™ 7003&7002 Series Processors with enhanced I/O, memory and security
Supports up to 16 DIMMs for up to 2TB memory
Flexible storage design with up to four 3.5-inch or 2.5-inch hot-swap SATA and SAS drives and one M.2 22110 SSDs
Redundant 650W 80 Plus Platinum power supplies for high power efficiency
Supports up to 225W TDP
Features two PCI 4.0 lanes with 16 GT/s for next-gen connectivity
Dual onboard LAN for improved data throughput and efficiency, plus one optional OCP 2.0 mezzanine card supporting up to 100G or higher ultrafast speed for HPC
Complete IT infrastructure management with ASMB9 out-of-band remote management and ASUS Control Center for in-band management
Features ASUS-exclusive Thermal Radar 2.0 technology that automatically adjusts fan curves across various zones
Powered by AMD EPYC™ 7003&7002 Series Processors
The AMD EPYC™ 7003&7002 processor features the world's first 7nm datacenter-design and a PCI Express® 4.0-capable x86 server processor with up to 2x the performance and 4x the floating point capability versus the previous 7001 generation. With support for up to 64 cores, 128 threads, 8-channels DDR4 3200, 128 PCIe 4.0 lanes and 225W of thermal design power (TDP), this processor is also designed with encryption features in memory and virtualization for security assurance.
Accelerate your workloads
To effectively manage the storage demands of growing amounts of data, RS500A-E10-RS4 supports for up to four 3.5-inch or 2.5-inch hot-swap SATA and SAS drives in a 1U chassis for flexible expansion for storage. One M.2 slot accommodates 22110-size SSDs with support for additional OS storage and PCIe Gen3 x4 bandwidth — 5.3X faster than 6 Gb/s SATA III — for faster boot speeds.
Redundant Platinum PSU support
650W 80 Plus Platinum power supplies with 92%+ efficiency directly reduce operating costs and capital expenses.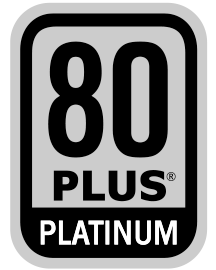 Rich I/O expansion with PCIe 4.0
PCIe 4.0 offers a 16 GT/s that doubles the bandwidth of PCIe 3.0 and delivers lower power consumption, better lane scalability and backwards compatibility. RS500A-E10-RS4 features one PCIe x16 lane and one PCIe 4.0 x8 lane to allow optional HBA/RAID, NIC and InfiniBand (IB) cards for a diverse array of storage and networking applications.
Ultrafast Connectivity for HPC Applications
RS500A-E10-RS4 features two embedded Gigabit Ethernet ports and supports up to 100G or higher interconnect speeds with the addition of a PCIe 4.0 (Gen 4 x16 link) for its OCP 2.0 mezzanine card for HPC applications that require high-bandwidth, low-latency network support to connect multiple nodes and clusters. ASUS offers an authorized validation OCP mezzanine card for these models.
Check ASUS server accessories >>
Thermal Radar 2.0 for energy efficiency
Featuring two innovative intelligent detection technologies and multi-fan zone design, ASUS Thermal Radar 2.0 places different sensors on the CPU, GPU, DIMM, HDD and in other areas to collect localized heating information to designate dedicated fan flow automatically to reduce consumption of overall fan capacity. Additionally, the multi-fan zone design enables multiple fan curves for different zones to reduce operating time and cost required for manual adjustments and effectively enhances system reliability and thermal efficiency.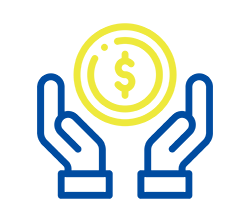 Low TCO
Reduce fan power consumption
and TCO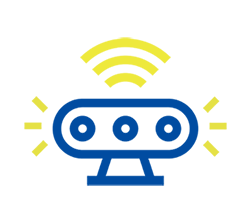 More Sensors
Up to 56 ambient sensors on selected models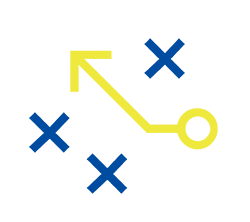 Intelligent Adjustment
Dynamic fan curve adjustment
for different fan zones
Comprehensive IT infrastructure management
RS500A-E10-RS4 features an embedded iKVM module and is bundled with ASUS Control Center to provide comprehensive out-of-band and in-band management features for small and mid-size businesses.
The embedded ASMB9-iKVM module supports remote BIOS updates, fan control, standalone KVMs, video recording, and BSOD capture, providing around-the-clock remote monitoring and diagnostics — even if the operating system is down or offline — through a user-friendly, web-based graphical interface that works with all major browsers.
ASUS Control Center (ACC) is a centralized and integrated IT management platform for monitoring and controlling ASUS commercial products, including servers, workstations and digital signage. ACC enables remote BIOS updates, monitoring of multiple systems via mobile devices, and one-click software updates and dispatching, allowing easier server management for any IT infrastructure.
Learn more about ASUS Control Center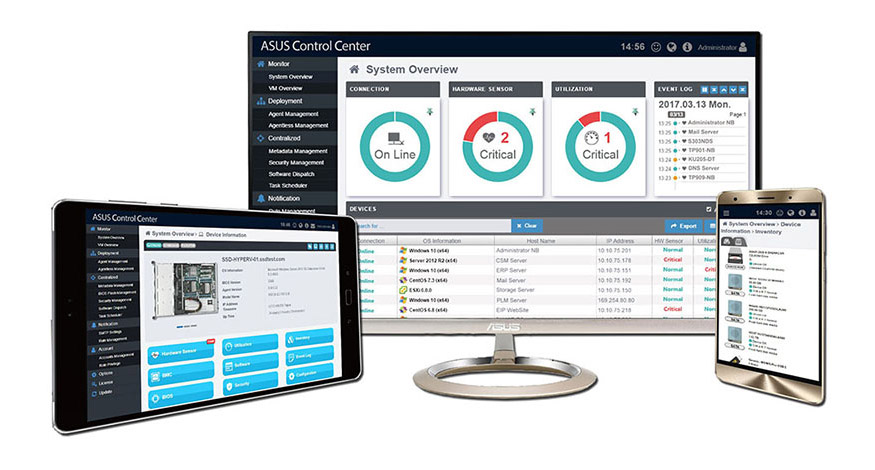 Terms of Reference
Product Videos
Custom Field
Product Reviews
You May Also Like...