Posted by Pornsak Budhraja on 6th Feb 2019
Modern Intuitive Seamless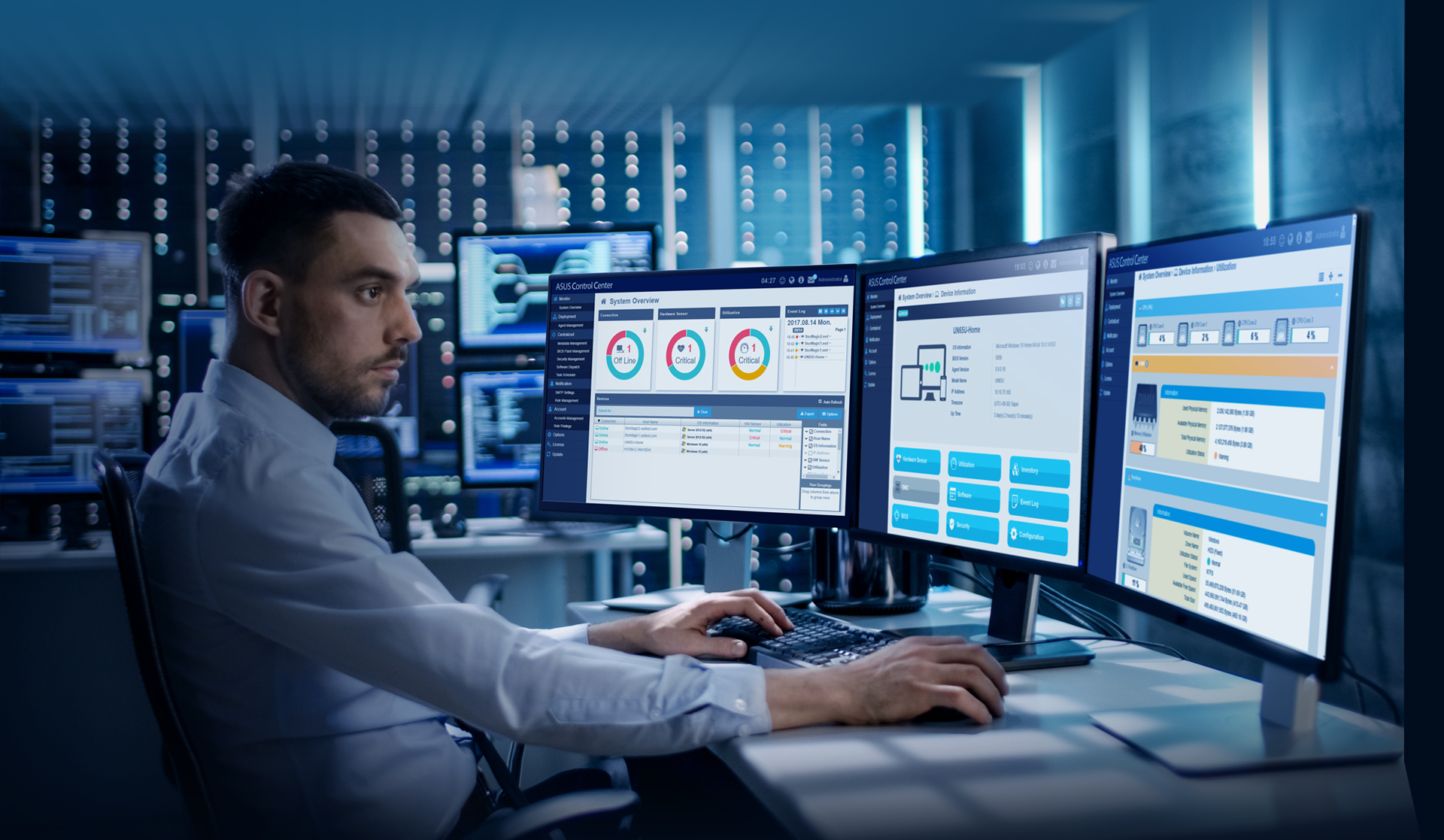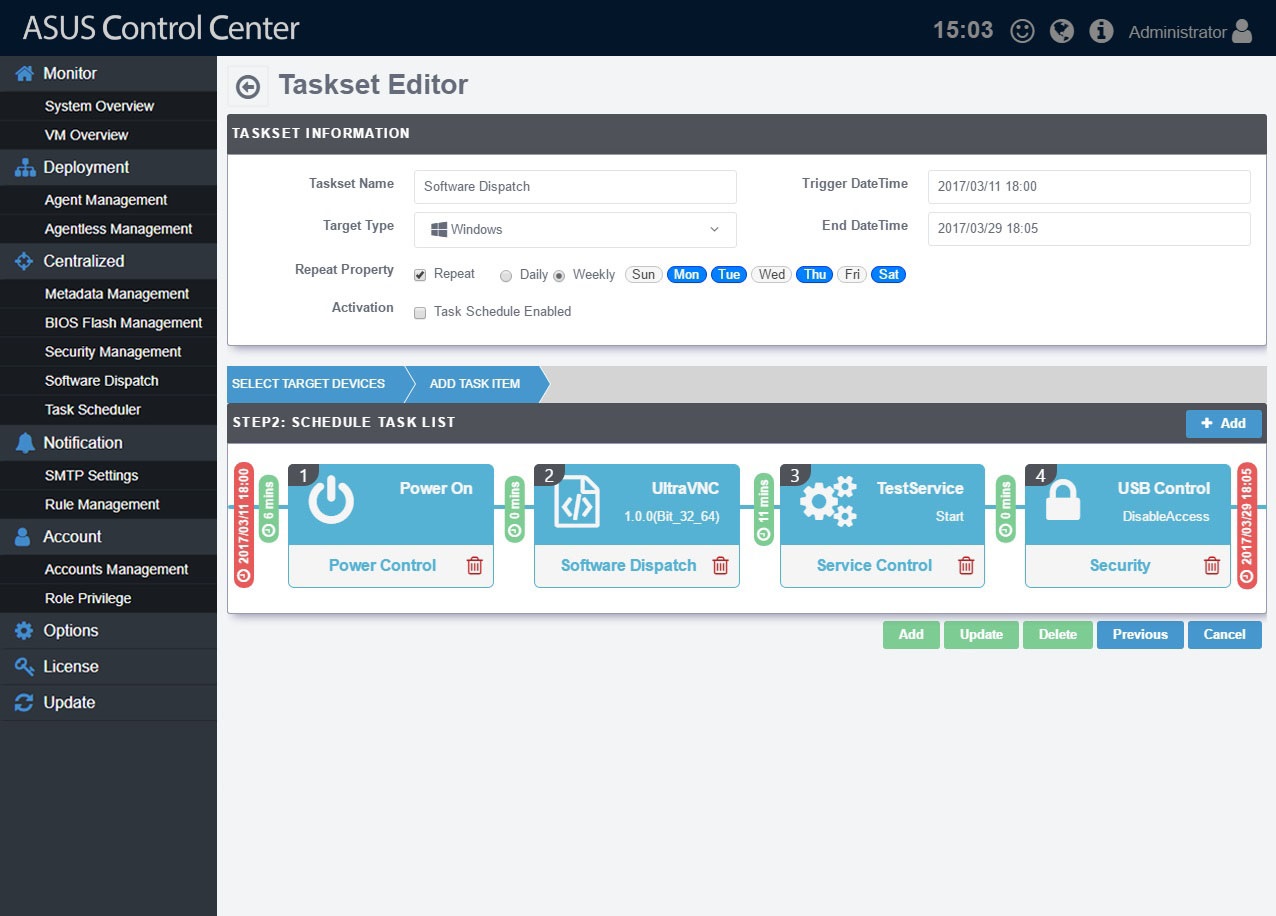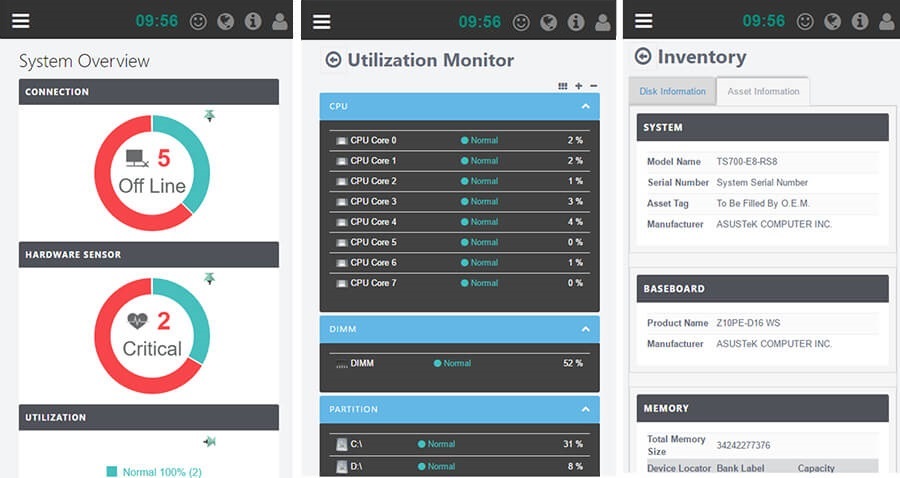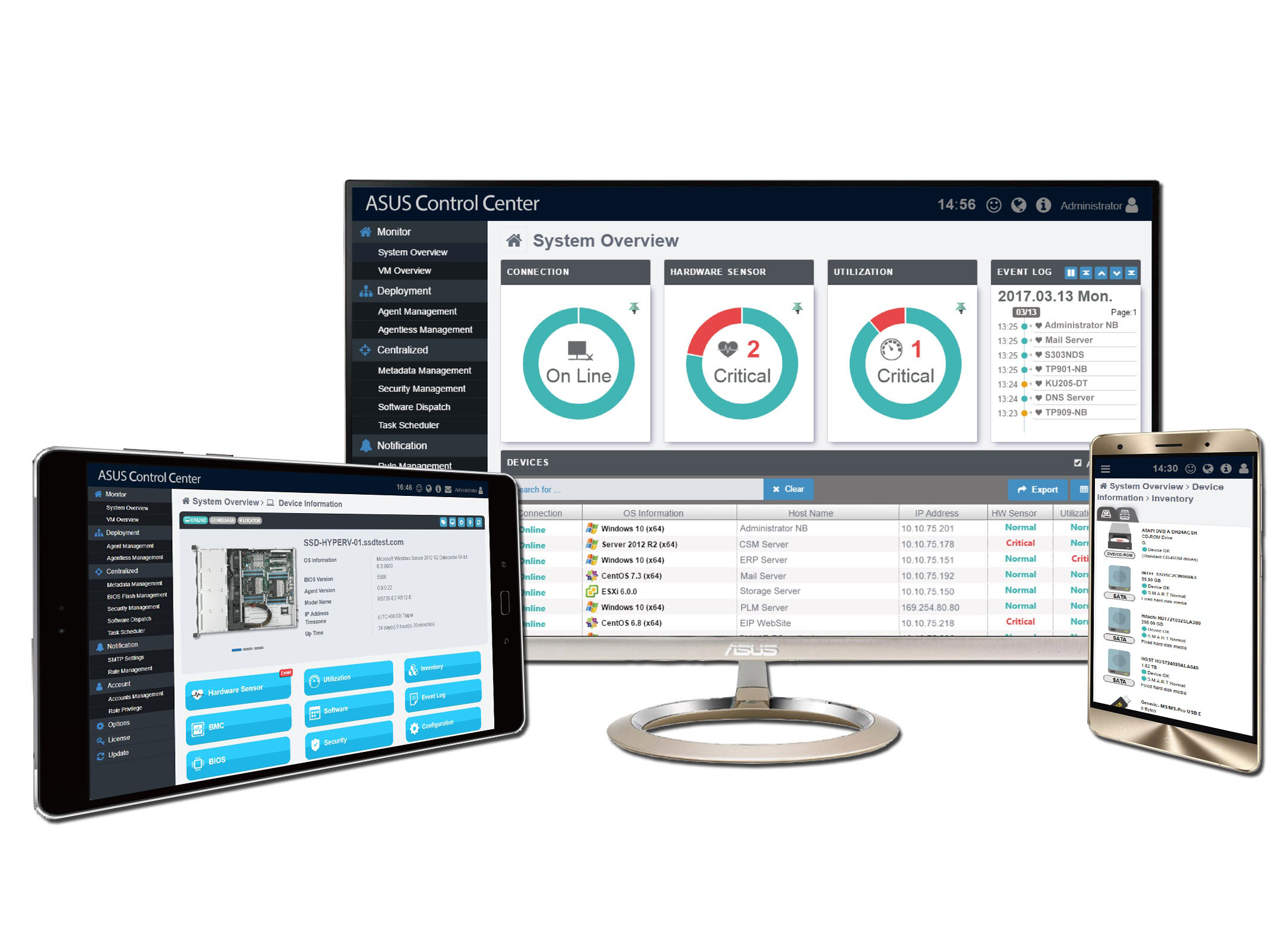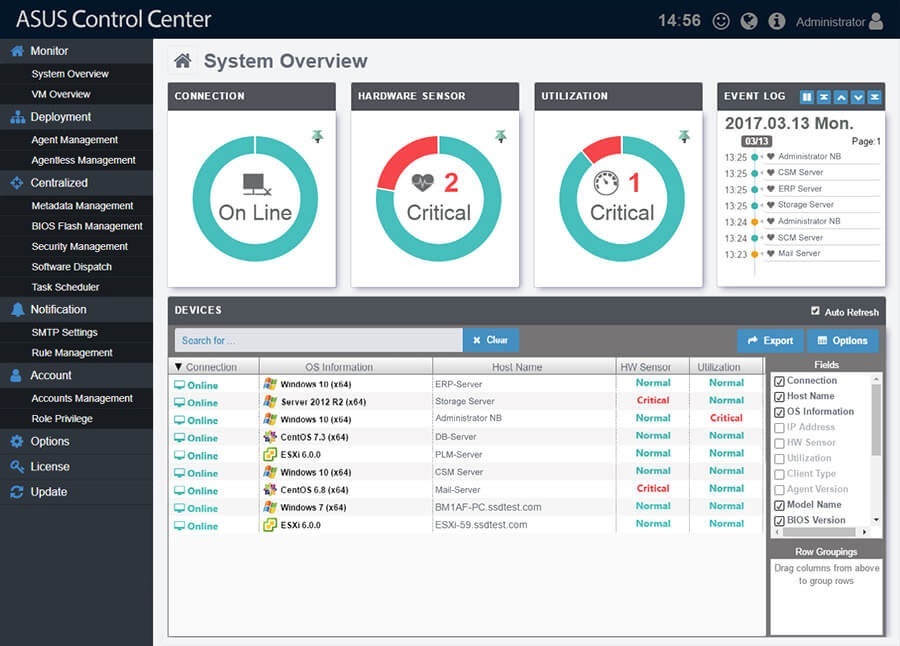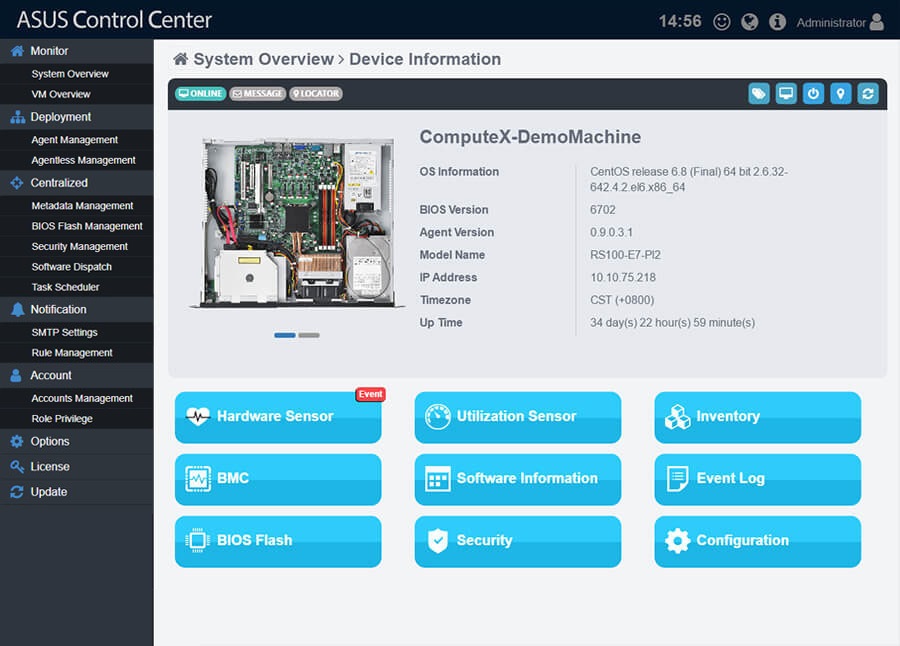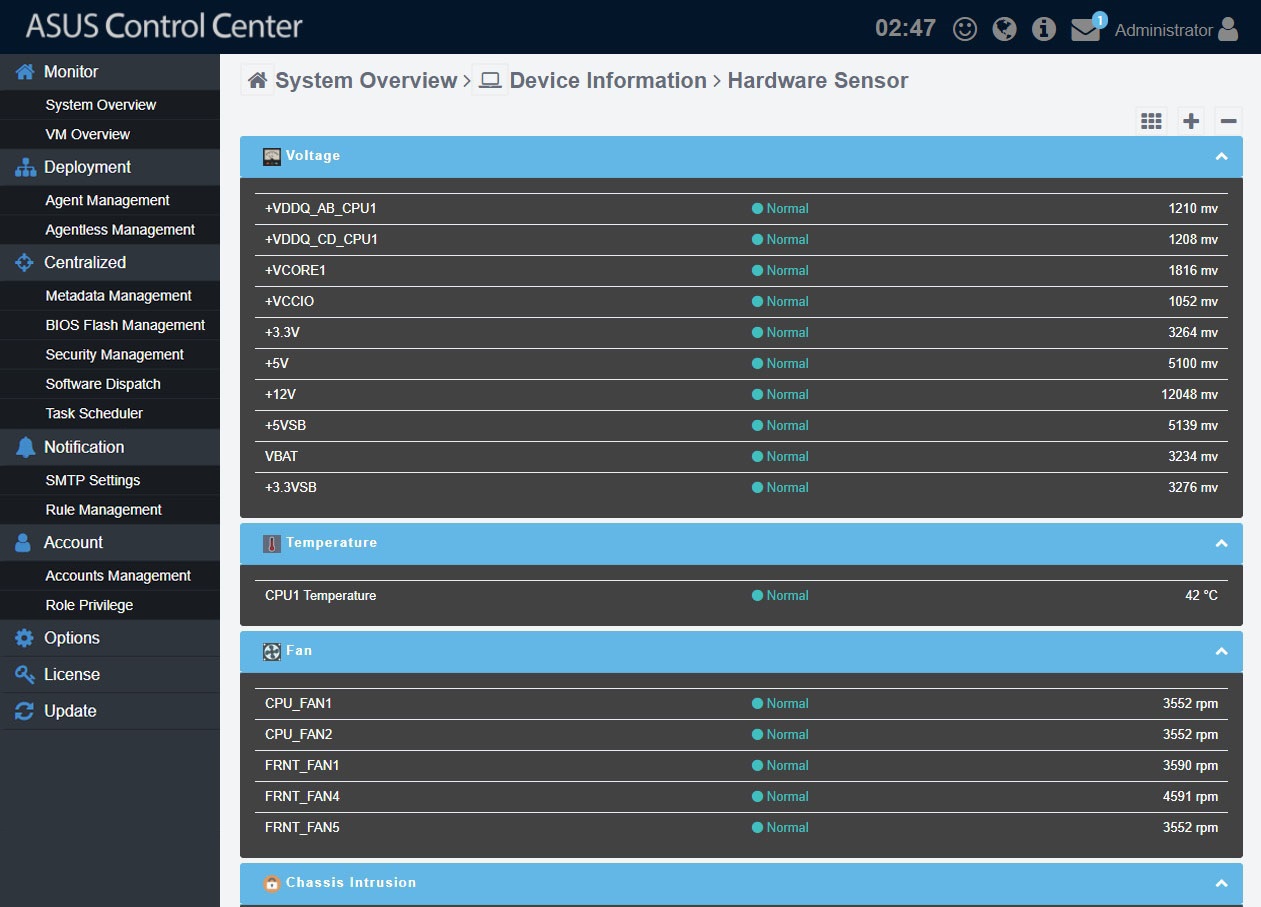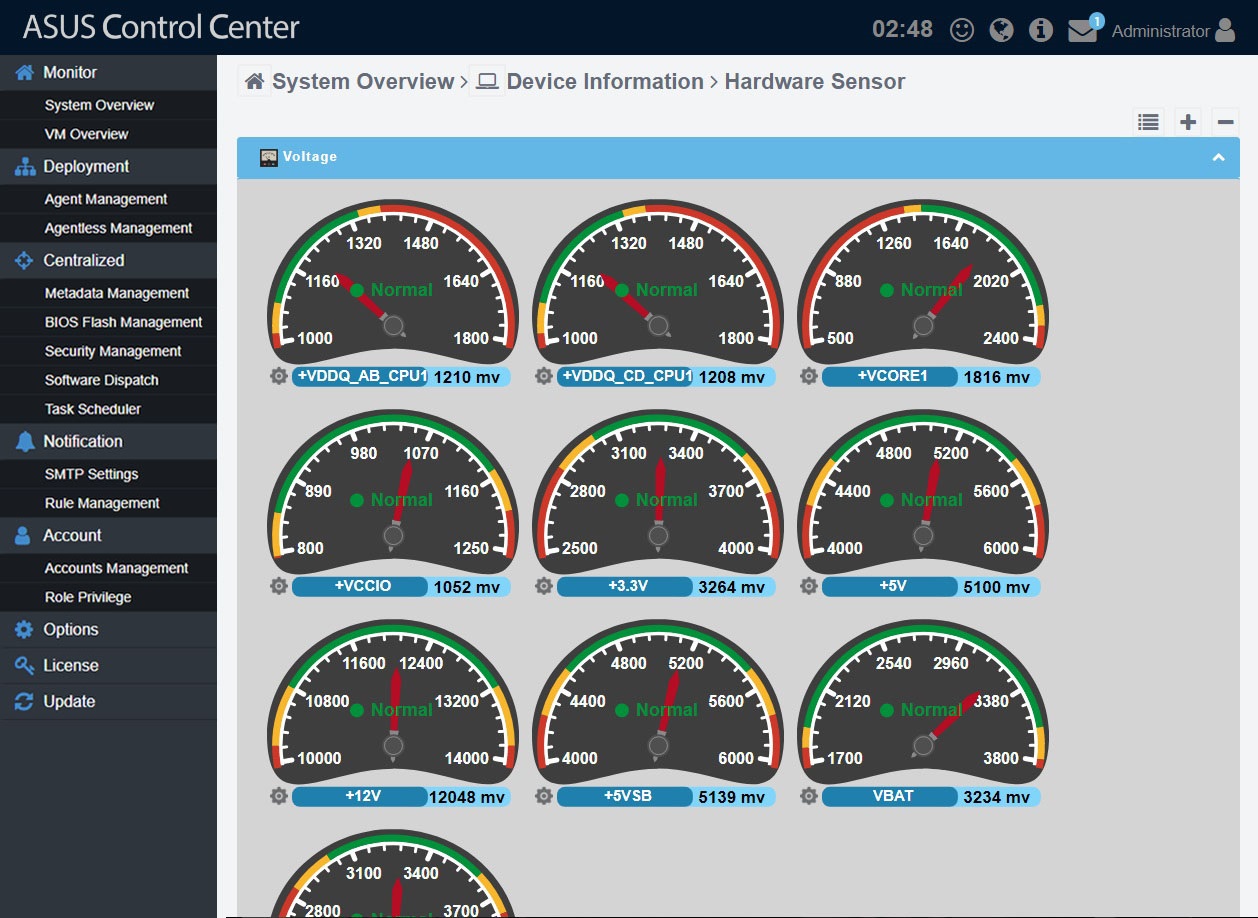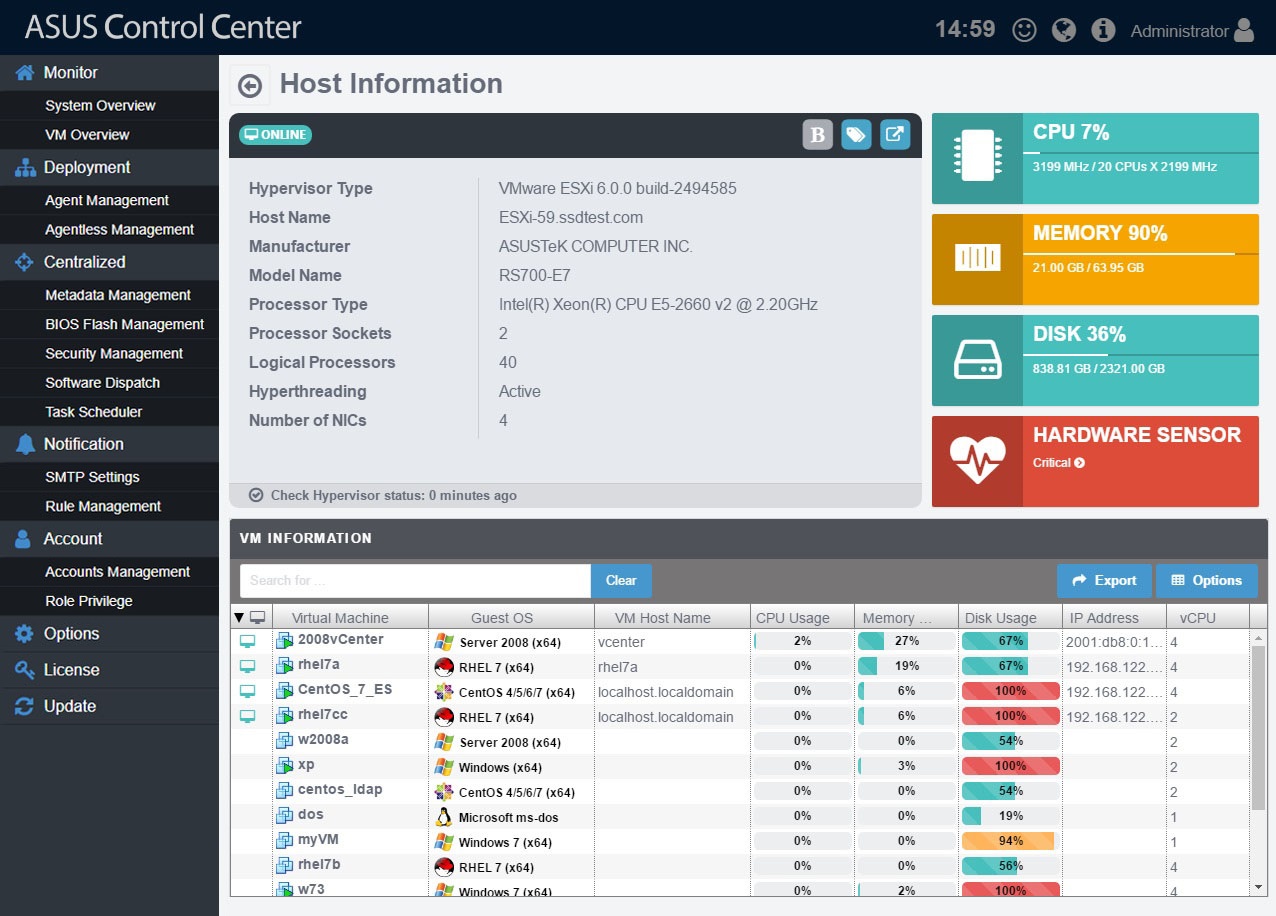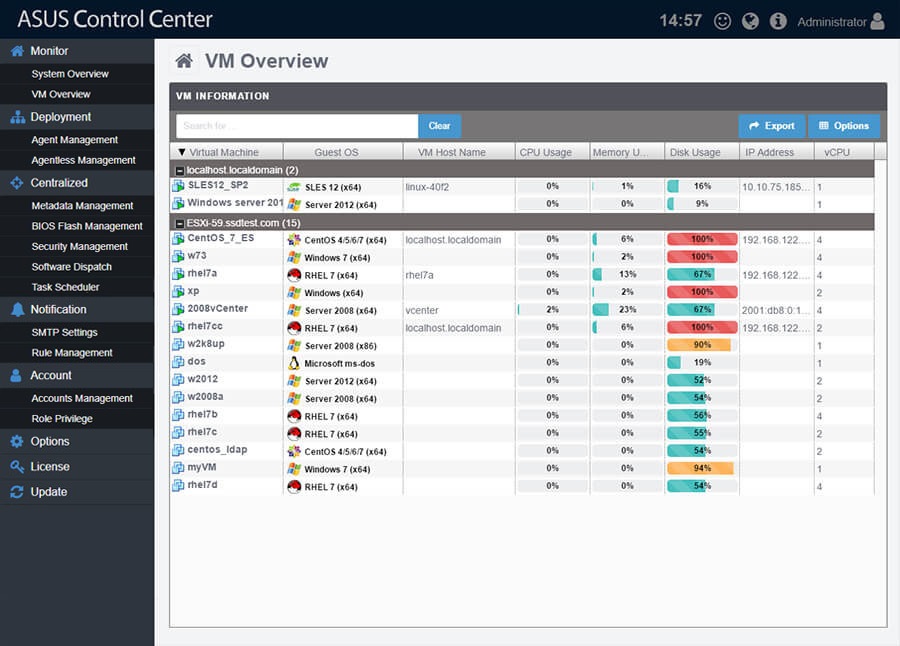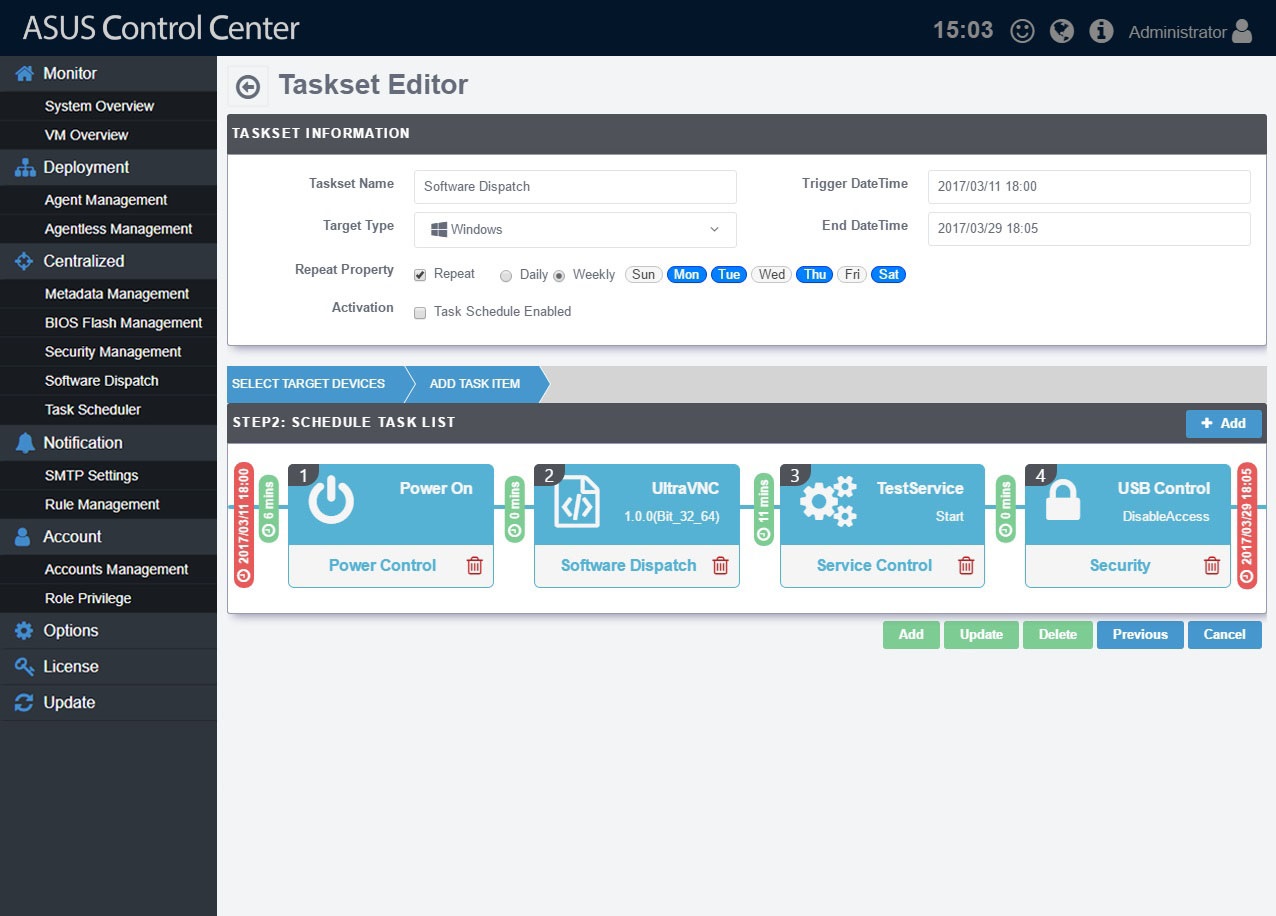 ASUS Control Center is a whole new centralized IT management software. The software is capable of monitoring and controlling ASUS servers, workstations, and commercial products including notebooks, desktops, All-in-One (AiO) PCs, thin client, and digital signage.
Monitor hardware status, utilization software, service and inventory; as well as supporting virtual machines such as VMware vSphere®.
Integrate ASUS ASMB and Intel® Data Center Manager (Intel DCM) technology to provide real-time power consumption data. By setting up your power usage policies, you can ensure that the optimized resources will help your business to save energy and money.
Unique Metadata Management allows you tag devices with custom information. Along with the powerful searching, grouping, and Metadata functions, you can easily categorize and access target devices.
Once the Task Scheduler is setup, it automatically runs routine tasks such as turning devices on and off, dispatching software, and controlling USB usage without wasting human resources.
ASUS Control Center supports Windows® Active Directory authentication, registry editor and USB storage disabling, to ensure that all data and information is controlled and secured – avoiding unauthorized usage.
The HTML5 web-based console supports RWD (responsive web design) and provides an intuitive dashboard, enabling you to manage your IT environment from different types of devices anytime and anywhere.